How to pay using a credit card?
In order to pay for your order using a credit card follow the following two steps:
1. Enter all required information on the order then when you submit your order it will take you to the PayPal payment gateway then click on "Don't have a PayPal account?"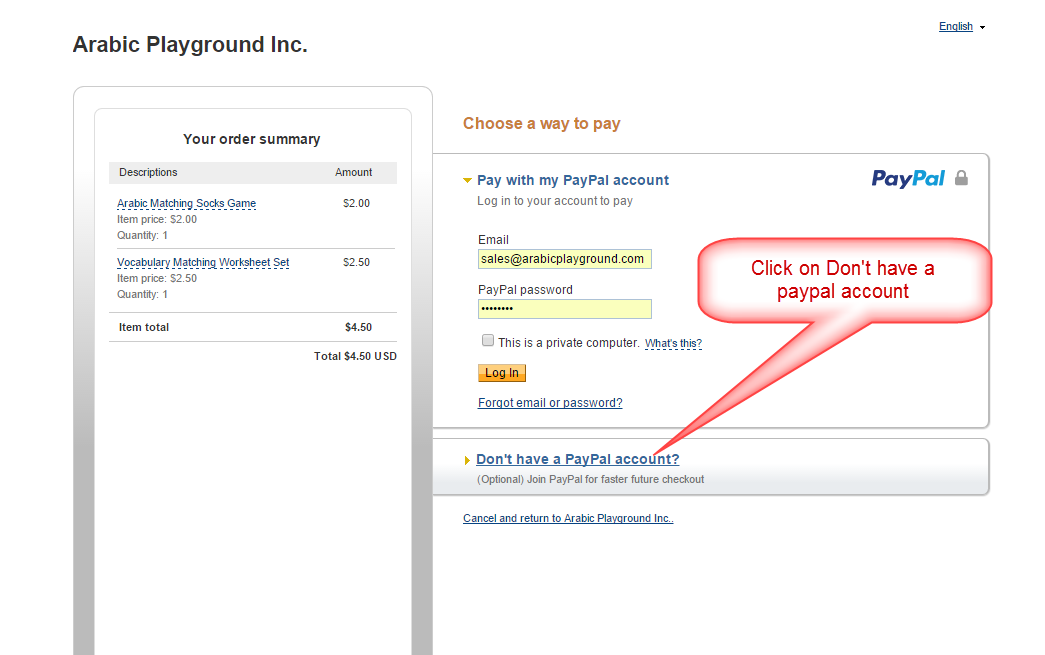 2. Enter your credit card information