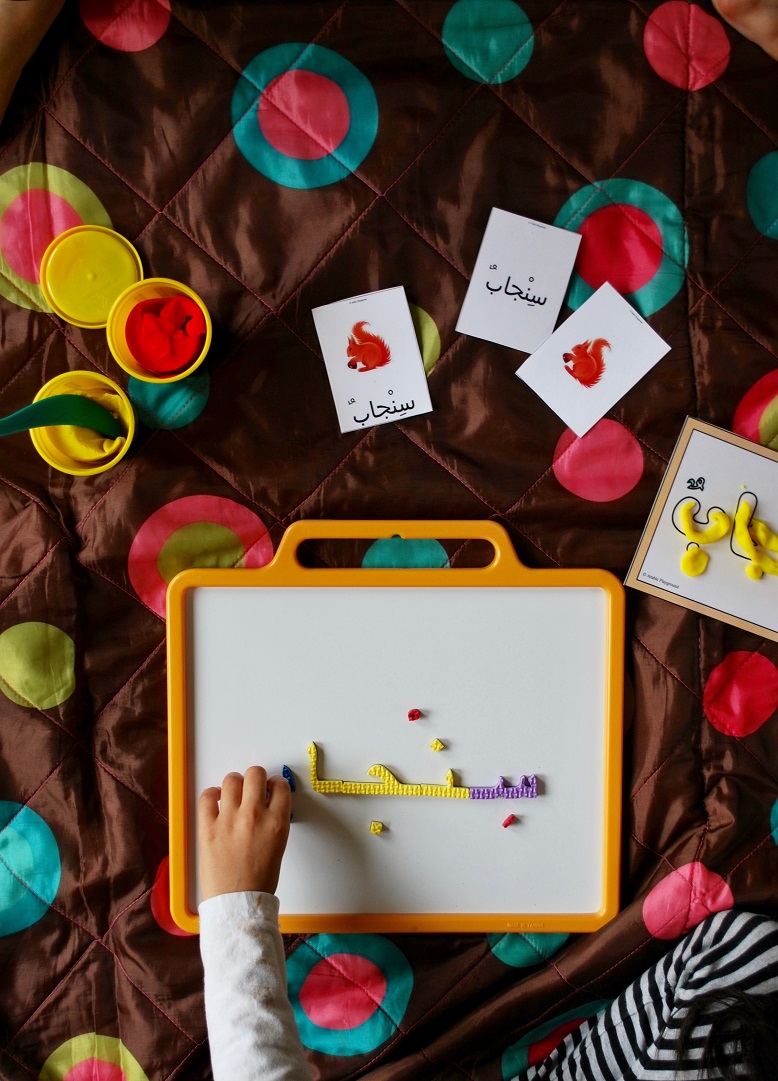 Marhaba,
Over the past month, I showed you how to use the Seasons flashcards and Playdough mat. I am going to sound like a broken record, but please do not underestimate the power of play and exposure when learning a language. You can teach your child at any age and today I will show you how you can use the flashcards and play dough mats to teach them how to write.
We reviewed the flashcards, I made sure that we talked about beginning letter and sounds and ending letters sand sounds. Then I showed her the picture of the squirrel and she was able to name it, I showed her the word, she was able to name it in English, which meant that she understood the concept.
Then my daughter traced the words with play dough and she started to form that word with foam letters.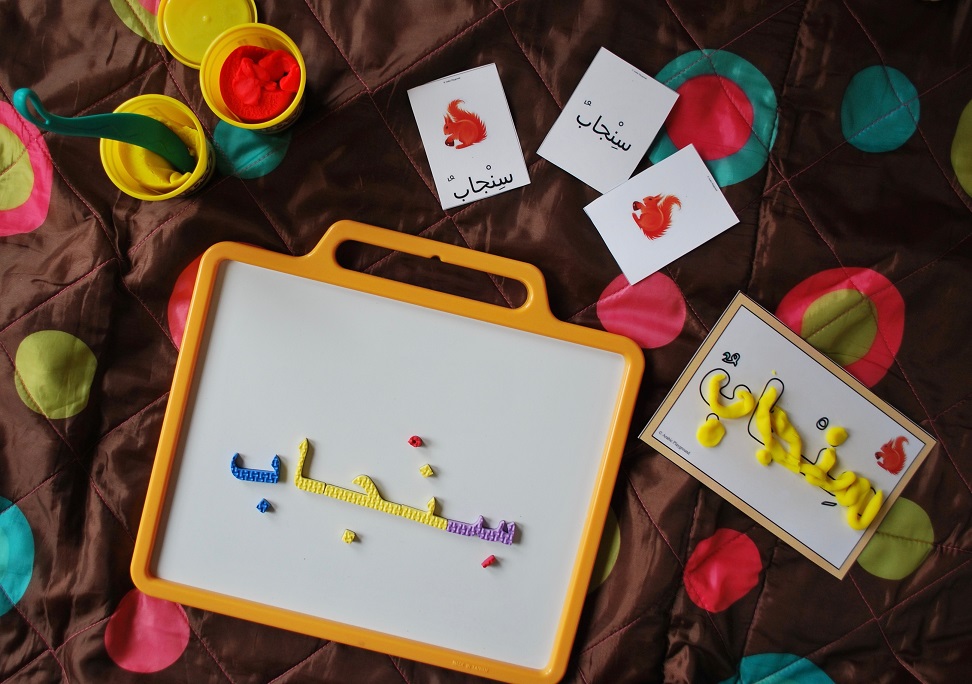 Someone was very proud of herself!
Then she wrote the word by herself using a dry erase board and pens.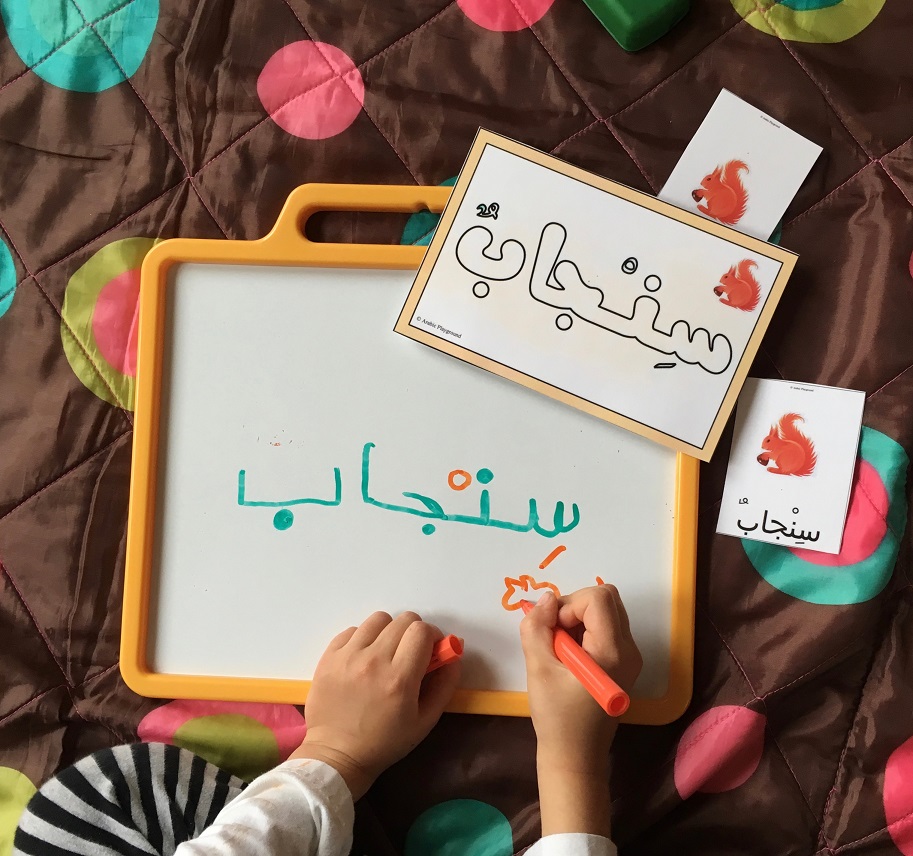 And because she is the artist, we decided to make it more fun (remember how I said that including play in your learning is essential?); she decided to draw a squirrel on the board too.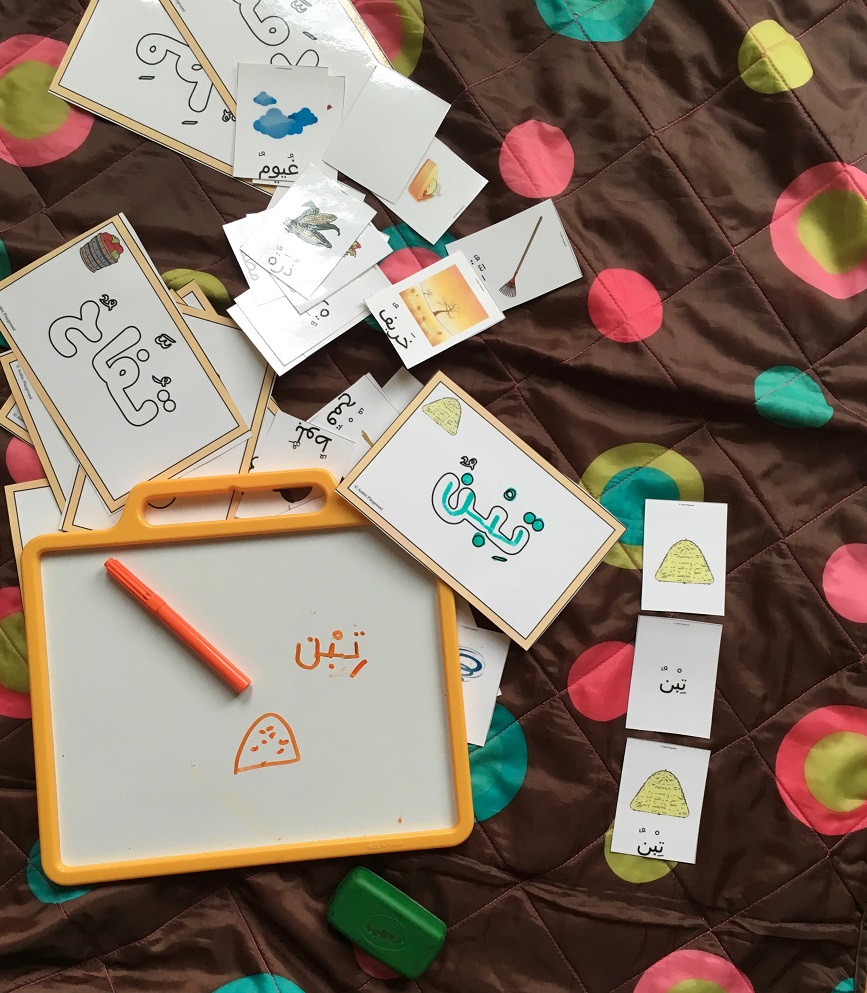 We kept playing this game and learning words, letters and sounds while covering reading, writing and comprehension.
Happy learning!
Nadine

Nadine Ismail of Reinventing Nadine; is a blogger living in the Bay Area in California. She documents on her blog www.reinventingnadine.com her journey from an executive single woman living in Beirut, Lebanon to a housewife, mom and an entrepreneur living in the US. Nadine shares her recipes, crafts tutorial, embroidery, parental advice especially raising a bilingual child. Nadine will be testing and reviewing our Arabic Playground products so you can make a more informative decision. Join us and check out our weekly blog.