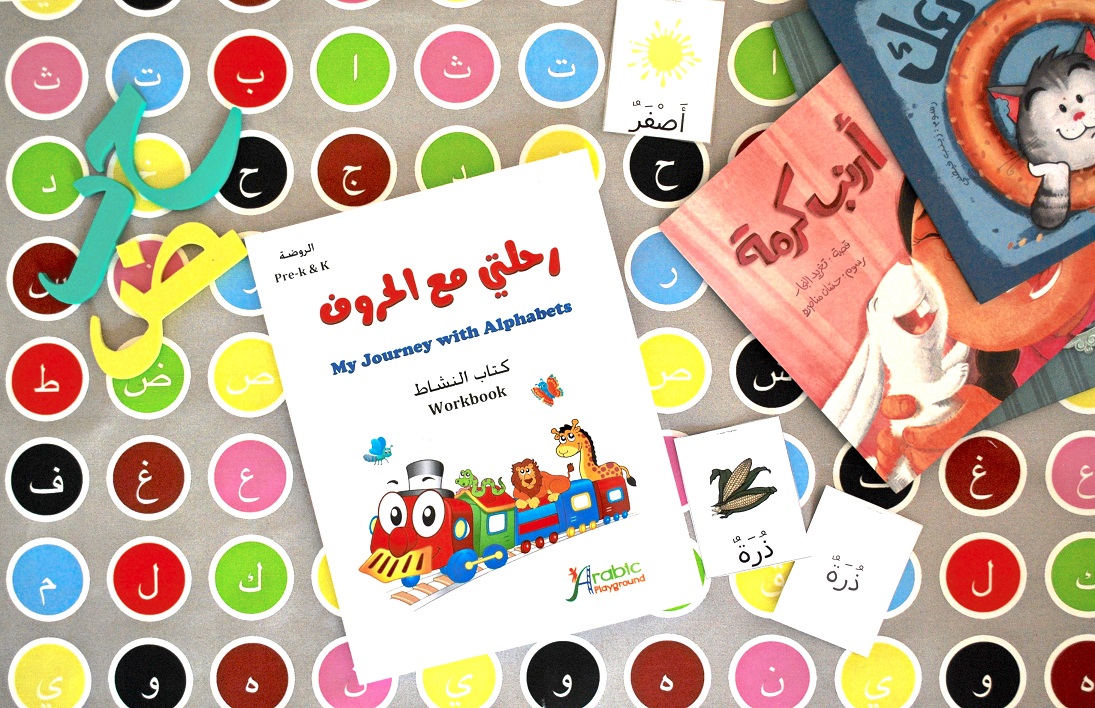 Marhaba,
Summer is here and I am looking forward a break from the daily routine of homework, post school activities and Arabic Sunday School. Too bad we still have to eat and wear clean cloth, I would not mind a break from that too. Parenting is quite the job, yes sure you can decide how hard you want to work at it but you certainly have all the reasons in the world to be good at it, no matter what parenting style you choose. Nevertheless, it is a job and who ever came up with the notion that parenting is a natural easy flowing thing must have been a theorist with no children. We finished Arabic school last week and it was a wonderful academic year full of growth and fun. We are very lucky to have a teacher that understands my mantra that learning and playing go together. I would like to preserve what my daughter learned through out the year and I know for a fact that kids tend to forget a big portion of what they learned in the summer. This is especially true for languages, because if you do not use it, you lose it. Providing continuous and ongoing opportunities to learn and practice Arabic language is necessary, especially during the summer. Summer slides are real although I wish they were just a fancy name for an ice cream Sunday.
I discovered the book "My journey with Alphabets", another fantastic Arabic Playground Alphabet. It is quite comprehensive and can be used for a good range of levels although that it is noted that it suitable for Pre-K and K. I think it is suitable for kids who are learning Arabic as a second language and starting to learn the alphabet in their isolated form; kids who have mastered the letters in their various form (letters in arabic change their forms depending on their position in the word); and kids who can read and write words. Yes not all the pages are suitable for all ages but that is also a good thing because some pages can be used to review simple things so your child feels confident. If your child is starting to learn the alphabet do not worry about covering the book, what matters at this stage is that your child completely grasps those letters in their isolated form and become capable of identifying them. The rest will come.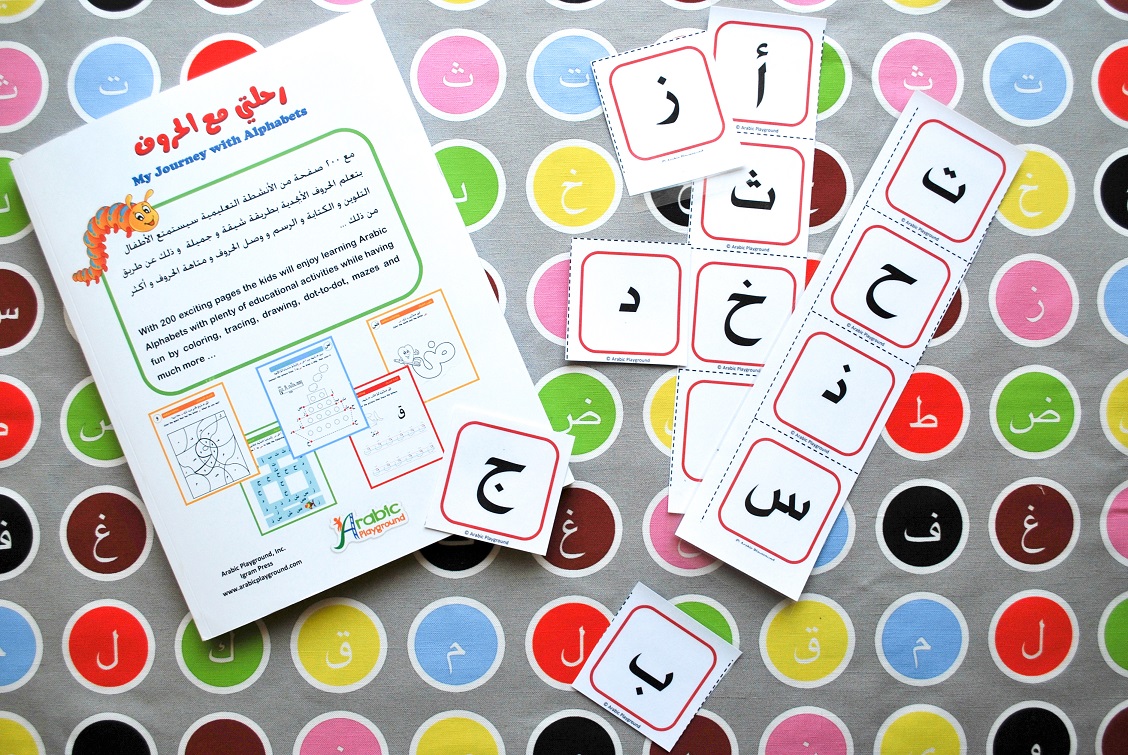 So my plan for this summer is to spend 10-15 minutes every day learning Arabic, that is all I need to do to make sure that my daughter still has the opportunity to practice what she learned and build her self confidence. I looked at the book and I already have few ideas on how to make learning fun. Read my post next week to find out how you can use the "My journey with Alphabets" book to make learning Arabic fun.
Hint: Start by printing and laminating the Free Alphabet Flashcards under the Free section. To read about how to give those flashcards a professional look, read my previous post on how to do so.
Nadine Ismail of Reinventing Nadine; is a blogger living in the Bay Area in California. She documents on her blog www.reinventingnadine.com her journey from an executive single woman living in Beirut, Lebanon to a housewife, mom and an entrepreneur living in the US. Nadine shares her recipes, crafts tutorial, embroidery, parental advice especially raising a bilingual child. Nadine will be testing and reviewing our Arabic Playground products so you can make a more informative decision. Join us and check out our weekly blog.