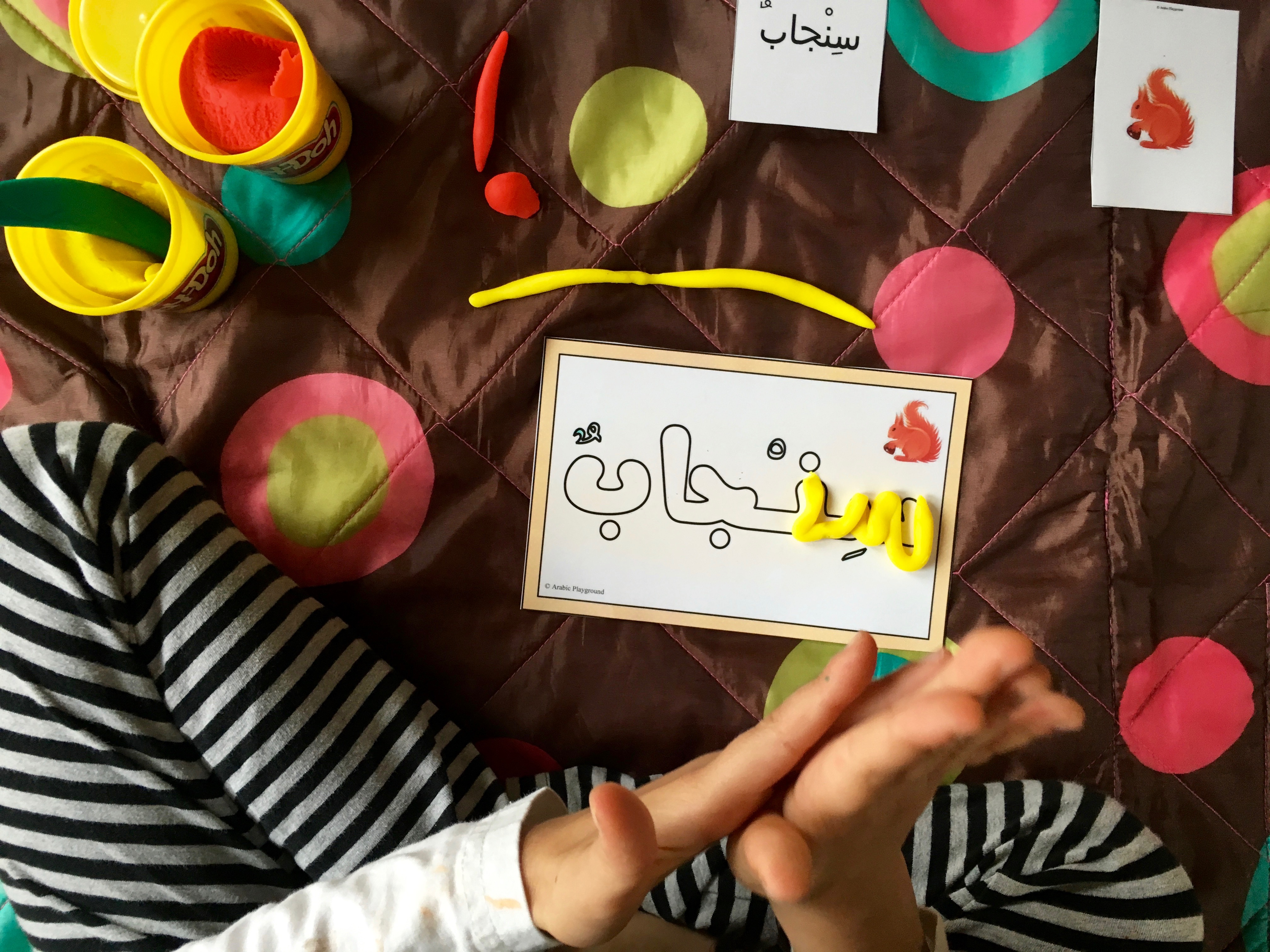 Marhaba
Are you enjoying my weekly posts about teaching kids the Arabic Language? This week I will show you how to use Arabic Playground Seasons Play dough mats while using fine motor skills. Your child will also learn writing and reading. The best part of using these mats is that they are so versatile and especially when laminated. If you want to know how to laminate the print out and give them a professional look, you can click here. These mats are a great way to revise what the child learned using the "Seasons Flashcards", click here to read about the Seasons Flashcards.
If you have a toddler, you should not be worried at all about reading and writing, however, you can certainly start exposing them to the fact that in Arabic, letters take a different shape when connected. You can print out the paper and let them color it the words. There is a picture of that word on the top right of the card, so the child will slowly form an association.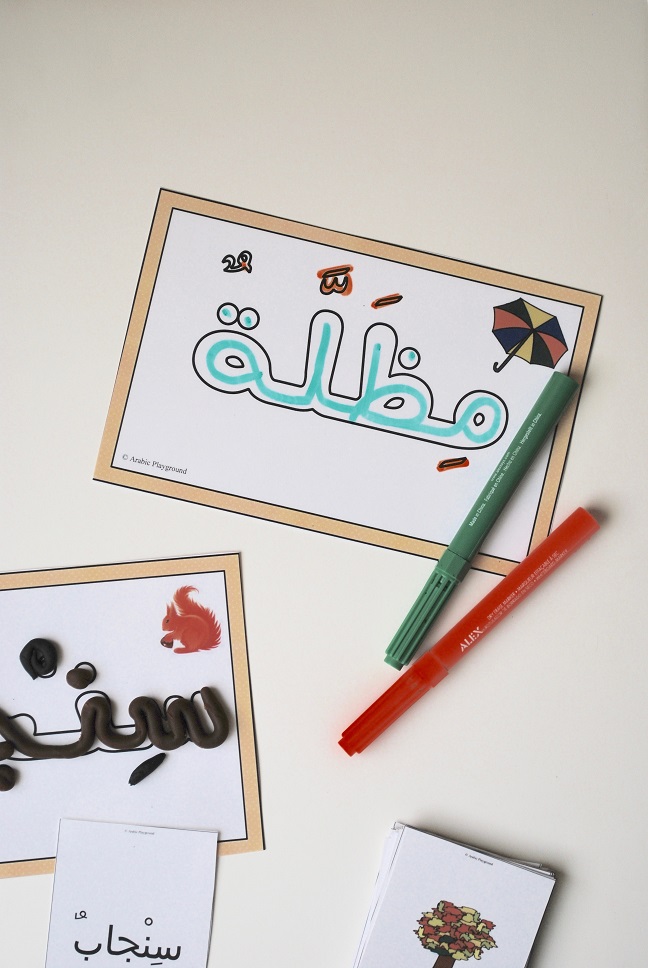 You can add a fun dimension to learning Arabic by asking the child to trace the word by putting stickers, pompoms or even beads. Make sure that your child is old enough to play small parts for fear from choking hazards.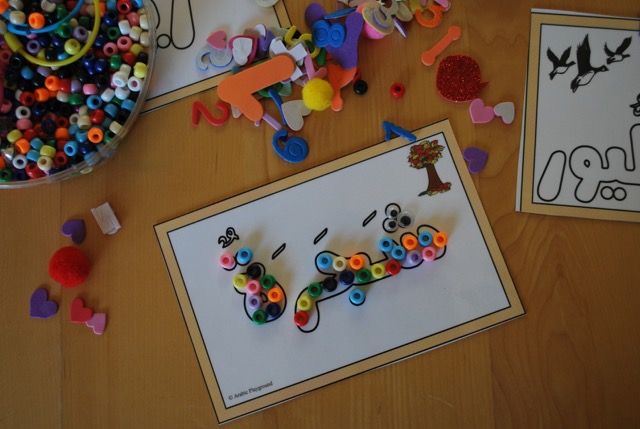 My daughter Alya had a lot of fun writing the words with play dough, it was a great way to practice how the letters connect to each other, beginning sounds, ending sounds and tashkeel. This is suitable for kids who are learning letter recognition in isolated and connected form. Finally Alya had a lot of fun writing with dry erase pens over the laminated sheets. Remember that every time she wrote the word whether in pompoms, beads, play dough or dry erase pens, the words were repeated and engraved in her memory.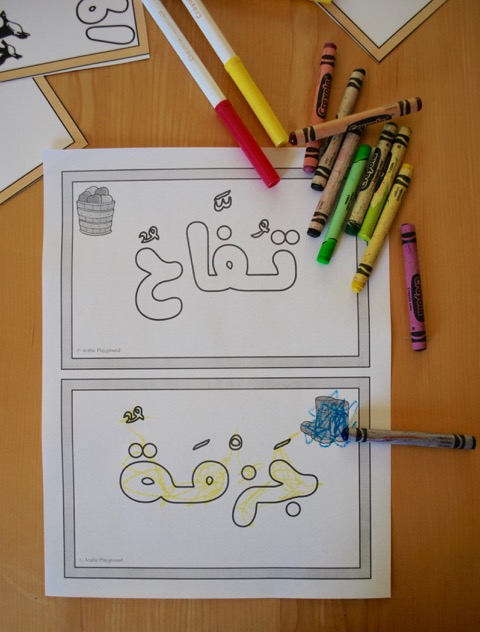 How would you use the Seasons play dough mats? I would love to know how you would use them to teach your child Arabic or if you are a teacher, how do you would use them in a classroom.
Happy learning!
Nadine

Nadine Ismail of Reinventing Nadine; is a blogger living in the Bay Area in California. She documents on her blog www.reinventingnadine.com her journey from an executive single woman living in Beirut, Lebanon to a housewife, mom and an entrepreneur living in the US. Nadine shares her recipes, crafts tutorial, embroidery, parental advice especially raising a bilingual child. Nadine will be testing and reviewing our Arabic Playground products so you can make a more informative decision. Join us and check out our weekly blog.