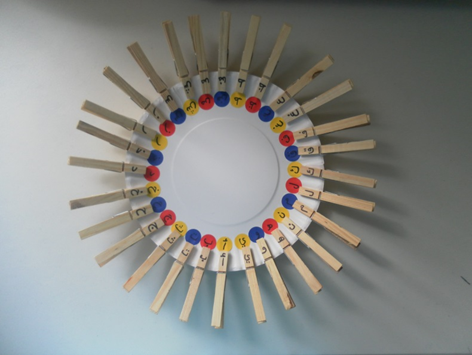 A Clothespins is a fun way to match the Arabic Alphabets
You will need:
Paper plate
Stickers from Dollar tree store
Clothespins
Write the Arabic Alphabet on the stickers. Put the stickers on the plate .
The kids match the letter on the clothespins to the letter on the paper plate.
Note: Instead of the stickers you can write the letters directly on the paper plate.